India Housing and Dignity
Exhibition Hall of the Demarcation of Tarragona from the College of Architects of Catalonia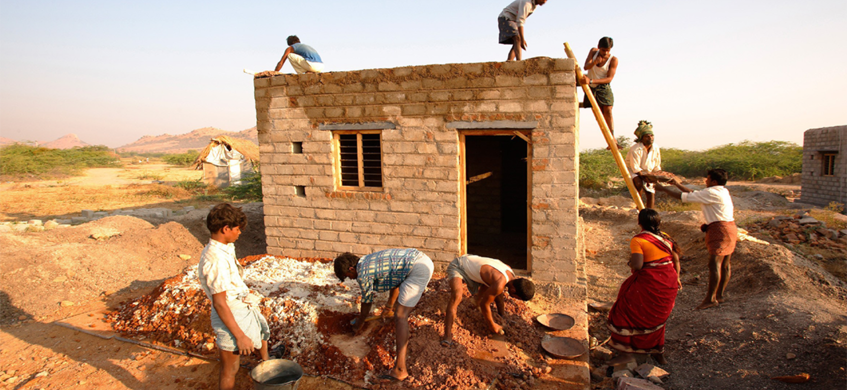 The demarcation of Tarragona from the College of architects of Catalonia invites you to the opening of the exhibition "INDIA HOUSING AND DIGNITY" which will take place on Thursday, March 9 at 19:30. The event will feature the inaugural lecture by architect Ricard Morató, exhibition curator and head of the office of architecture (2009-2012) of the Vicente Ferrer Foundation in Anantapur.
The exhibition can be seen until May 19, 2017.
In the India 166 million people are dalits. This group continues to suffer from a great discrimination and still without access to most basic, such as education, health or housing human rights.
Thanks to the housing Vicente Ferrer Foundation (FVF) program, 67.000 families now have a house and a decent life.
Both families and communities are the real protagonists throughout the construction process ranging from the identification of needs to the construction of housing, always with the technical and financial support of the FVF.
All homes have been built following the local tradition with the incorporation of new materials that respect the environment.