La Torre dels Ous
From to
Hall of the Barhaus in the Demarcation of Tarragona from the College of Architects of Catalonia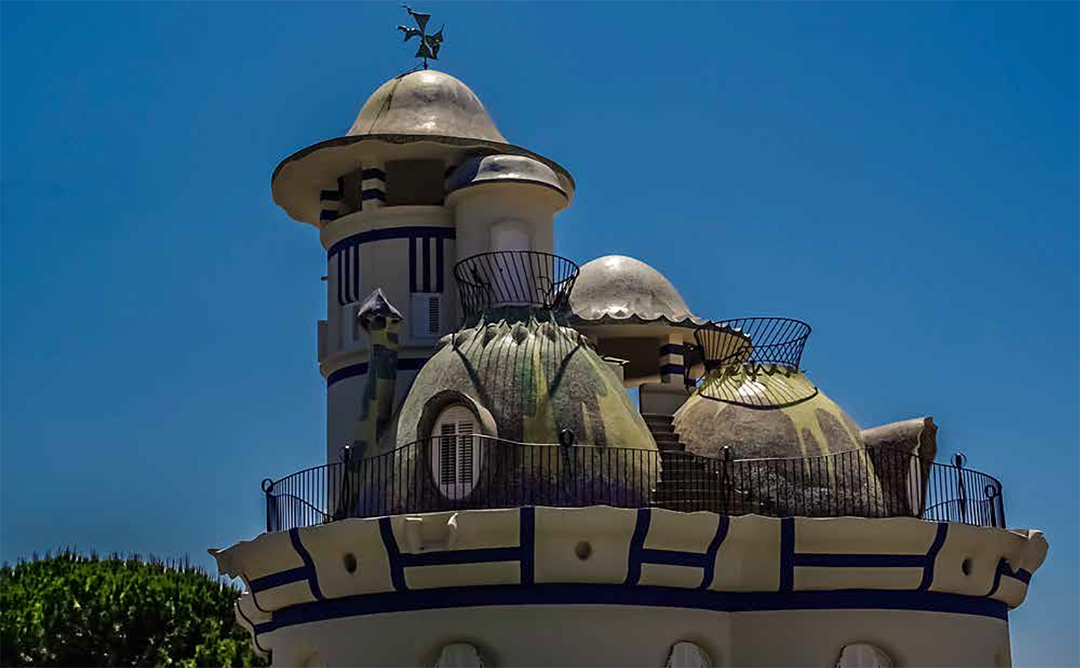 Four photographers with their four point of view over the jujolian jewel. La torre Gibert de Sant joan Despí. Elisenda Domingo, Carmen Ollé, Ei Point and Jordi Camprubí introduces us to this exhibition that can be seen until March 27th in the Barhaus of the Demarcation of Tarragona from the College of Architects of Catalonia.
To have a well-off aunt is always welcome for any young architect, and that is what happened to Jujol. When still was in the Gaudí shadow, Jujol was comissioned by Josefa Romeu-Grau, the Gibert's widow, to make her holiday home. It was an unique opportunity to be known and to launch his personal architectural adventure. In this area on the edge of the railway station in Sant Joan Despí, Jujol built this tower as an isolated building for two houses which is popularly known as "Torre del Ous" (The Tower of the eggs) due to the Spectacular roof that crowns the building.
As is common in many buildings of the Catalan architectural heritage, the "Torre de la Cruz" (Tower of the cross), has reached us quite shabby to our days and after its rehabilitation we can enjoy this little Jujolian jewel whose main traces still remains. In the shadow of the great Masters of Modernism, Jujolian architecture is not done with a large budget. However the contrast between emerging elements and those that give it body shows us an elegant exercise of non-bracing style that allows us to appreciate in this work many elements that are expressed long before they appear in the history of architecture. The contempt that the Catalan managers apply to the innovations that the non-media people do, has caused that these architectural traces do not have the recognition that they deserve.
On the occasion of a visit made by members of the Hervás Amezcua Foundation for the Arts in this building, four photographers from the "Agrupació Fotogràfica de Catalunya" were able to walk through the interior without any apparent hindrance between them or at least so it seems since no one has raised the voice regarding to this fact, and despite the immediacy of the discovery, what they have done is to haul over the coals to leave us this photographic sample that in a flourished way hopes to transit to the fruit.
Al·lean Olko, art critic.